Offer you 60 years of combined experience as well as state-of-the-art technology that will help you successfully plan and manage:

Meetings

Conferences

Trade Shows

Special Events

Destination and Product Education Programs

Computerized Marketing Events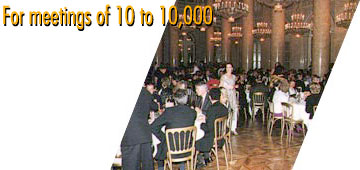 Provide you with professional, high-tech solutions to these challenges:

Creative Concepts and Meeting Formats

Site Selection

Theme Selection

Logo Design

Invitation, Brochure, Name Tag, Handout Printing

Signage/Banner Design and Creation

Travel Coordination and Booking

Attendee Registration
CME Management

Personalized Confirmation Kits

Mailing Lists

Speakers

Seminar Leaders

Room Assignments

Workshop Scheduling

Seminar Scheduling

Timelines

Trade Exhibit Administration

Speaker Support Visuals

Interactive Multimedia

A/V Staging

Awards and Incentives

Entertainment

Area Tours and Special Events

Complete Financial Reporting

And More!


It's quite the list, isn't it? That's why we're here. Anywhere in the nation. Anywhere in the world. Based on any size budget. With DPA's unique, personalized service, you get exactly the kind of event you had in mind. Even if you don't know what you have in mind! Relax. At DPA, we have all kinds of new approaches and format concepts that can make any meeting one for the record books. We're committed to making sure you achieve 100% success.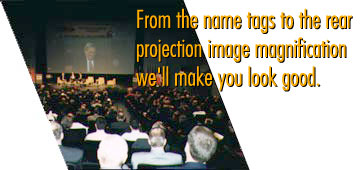 Our personal service doesn't end the day your meeting begins. We stay with you for the on-site supervision of every single detail, no matter the size. We'll make sure registration and credentials claiming goes like clockwork. We'll be on hand for schedule management. We'll personally oversee all food and beverage, decoration, entertainment, security, and audio-visual needs. We'll even be there to set up and tear down any exhibits and displays. In other words, we're there with you to the very end.




With DPA, it's as simple as a phone call. You name it, we'll take care of it. From site searches, inspections and negotiations, to all the logistics of ground and air transportation. Not to mention the determination and negotiation of any support services you need. Call us for your next event, and see for yourself why we're a whole new approach to meeting planning.